Macdonald Racing For Lachlan To America!
Wednesday June 6, 2012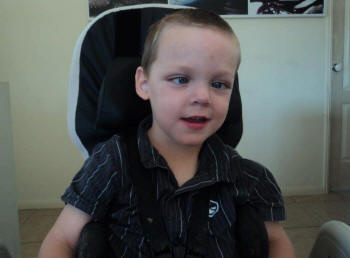 Meet Lachlan Stretton, a 3 year old boy who was born 8 weeks premature and diagnosed with Cerebral Palsy at the age of 8 months. On the day he was diagnosed his parents were told that he would never lead a normal life, but now he is talking, commando crawling, using a standing frame, feeding himself and also being able to take 2 steps as long as he is supported. The Stretton's have also made the move from Cairns to Caboolture for Lachlan's extensive treatments. This includes Botox being injected into his leg muscles, physio once a week and is about to get his crossed eyes corrected.
He was fortunate enough to win an Intense Therapy in Florida, USA for use during October the 22nd to November the 9th 2012. This will give Lachlan the chance of walking. All that is covered in the prize is the therapy, no accommodation or flights. His parents Bradley and Kylie have 3 other children, Kain, Blake and Nataliya. Due to Lachlan's disability and Blake having a high needs diet, both Bradley and Kylie are full time Disability Carers, living on the Disability Carers Pension and they are unable to fund the journey to America themselves.
After Nathan Macdonald heard about the Stretton's plea to get Lachlan to America, Nathan wanted to help in anyway possible and thought what better way than through speedway. Bradley and his family have been involved in speedway for many years. Bradley himself has raced in the Modified Production and 4 Cylinder Sedan Class, but has since given this away to devote more time to his family. Bradley's ambition is to one day return to speedway racing but his goal for now is getting Lachlan to walk.
Nathan will be donating $1000 from his 2nd place winnings from his recent success at the Australian Modified Production Title at Mildura to go towards getting Lachlan to America. Nathan will be racing for Lachlan this weekend at the Qld Modified Production Title at Maryborough.
Macdonald Racing were able to gain additional donations through ClearFuture Finanical Services ($465), Linmac Automotive ($300) and Shane Macdonald ($35). The total amount raised is $1,800. Macdonald Racing will be collecting donations on behalf of the Strettons at Maryborough Speedway this weekend the 9th and 10th of June.
Here is a story of the Strettons done by the Caboolture News Paper-http://www.caboolturenews.com.au/story/2012/05/16/dig-in-for-a-great-stride/
Follow this link to Lachlan To America Facebook page-
https://www.facebook.com/LachlanToAmerica
To Donate to Lachlan's cause, please visit this website-http://developingfoundation.org.au/family/lachlantoamerica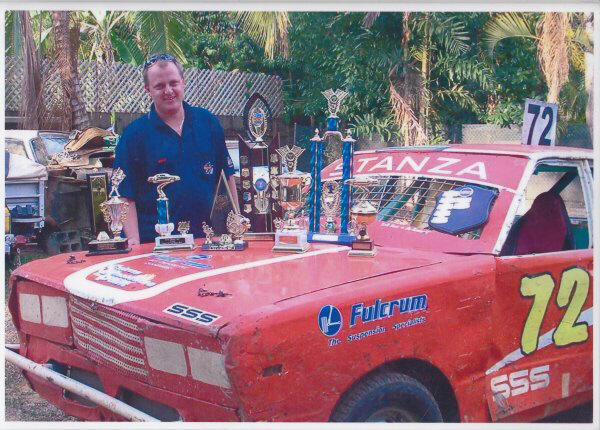 Lachlan's Father, Bradley with his 4 Cylinder Speedway Sedan.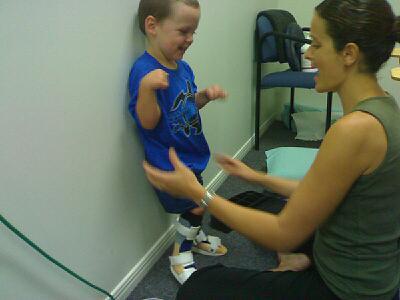 Macdonald Racing would like to thank their valued Sponsors-
Linmac Automotive
Toowoomba Steering & Suspension
Forbes Batteries & Communications
Mac Graphix
Repco Toowoomba
Trackstar Imports.com.au
RCP Machining
That Car Finder.com.au
Ash Media – Speedway Footage
Tracey-Lee Black Photography
Be sure to see our latest videos at - youtube.com/macca3227
Check out our facebook page - Macdonald Racing Facebook