Disappointing end to XXXX Australian Open for Macdonald Racing
Saturday January 4, 2014
Shane and Nathan both showed good car speed on the weekend at the XXX Australian Open at Maryborough Speedway but were not able to turn that speed into a strong result after Nathan fell victim to a flat tyre while running in second position in the 50 lap final and Shane had fuel pump problems while running strongly in the final also.

The first night started off well for both boys as they both drove well in their heat races and qualified in positions 2 and 3 for the second mini feature race on the Saturday night. As the race started Shane slotted into 2nd place and chased down David Jacobi all race attempting several times for the race win, with Nathan right behind waiting for a chance to slip through. With a couple laps remaining Craig Franz made a pass on the infield to get by Nathan as he crossed the line in 4th place. Jacobi won by a narrow margin from Shane and Franz. After the first night of racing Shane was sitting 3rd in points and Nathan 8th.

Another good run in the heats on the second night saw Shane and Nathan qualify in positions 4 and 11 respectivley for the 50 lap final.
Both Boys got off to a good start in the 50 lap final with Shane slotting into second position hot on the heels of Gavin Lorenson and Nathan finding his grove moving his way through the field. Shane slipped back to third position as Aidan Raymont passed Shane up the inside. Shane later in the race slipped back further as he tried an outside pass and was caught out in the loose. Nathan found some great car speed and moved his way into second position with 15 laps to go. Nathan was pressuring Lorenson for the lead when his left rear tyre was cut down by another competitor. This would see Nathan circulate on the high line to finish in 9th position. Shane was caught up in an incident which saw Shane and Mark Raymont locked together which knocked the wire off Shanes low pressure fuel pump. Shane limped home in 8th position. Both Shane and Nathan are happy with both of the cars speed and will be hoping to carry this momentum into January which they will be competing in both the $10000 to win Modified Sedan Masters at the Toowoomba Speed Bowl and the $10000 to win Kings Royal at Kingaroy Speedway. Hope to see you there!
Shane and Nathan Macdonald are proudly supported in the 2013–14 season by the following sponsors:
Linmac Automotive
Mac Graphix
Trackstar Imports
Ash Media Speedway Footage
Toowoomba Steering and Suspension
RCP Machining
Highfields Exhaust and Service Centre
Repco
Forbes Batteries and Communications
Eastern Downs Storage and Stopover
Power Plus Race Engines
Tracey-Lee Black Photography

Luke Galley

Photography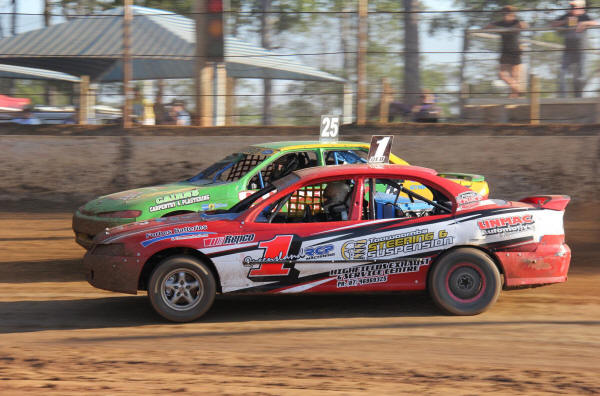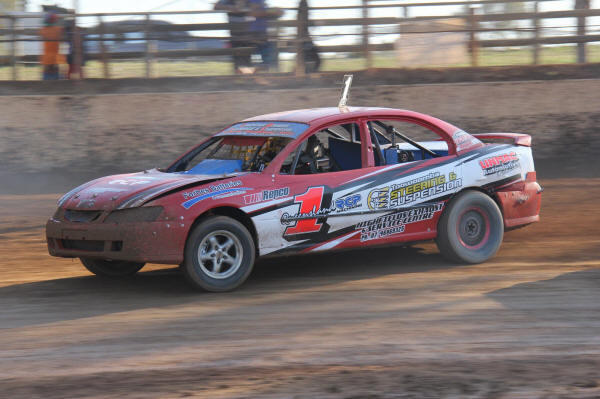 Photo's by Luke Galley Photography and Promotional Videos